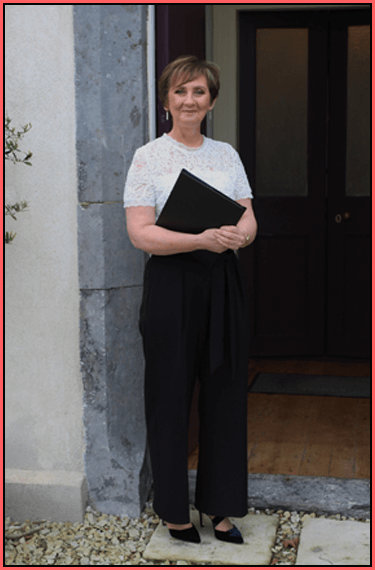 About Edel
Hello I'm Edel . . .
Not everyone gets the chance to work at something they truly love… but I do!! Several years ago, I attended my nephews civil wedding and I was literally blown away.
I had wanted to change careers for some time and lets just say this was my moment of inspiration !!!. Since that day I have trained as a celebrant and it's the best decision I ever made.
I love getting to know you, your personalities, your hopes and dreams for the future and together creating a truly fantastic occasion.
Having been mother of the bride for my two daughters, I know just how much work goes into planning a wedding. But when it comes to planning your ceremony, well, that's where I join you to guide and advise, helping you to make the choices and decisions needed to create a ceremony that reflects you, a ceremony that is personal to you.
I believe that your ceremony should be filled with love and laughter, and be a day you can look back on with fond memories. So, now that you know a little about me, I hope you feel more at ease reaching out and sharing details about you and your big day plans. I'd love to hear from you!
Services
Edel's Personal Services
Legal Weddings

Commitment Ceremonies

Baby Welcoming / Naming Ceremonies

Special Anniversary Ceremonies

Vow Renewals

Funerals

Memorial Services